For four generations, the chimney technicians and master masons of Chimney Top Masonry have been building, cleaning and repairing chimneys, masonry and other brick and stone structures throughout Cincinnati Metro Area.Our rates are reasonable and our reputation for excellent customer service is second to none.
Why Choose Chimney Top Masonry?
Experience
Our masonry experts understand the structural integrity of your chimney. We know when a simple routine cleaning of your chimney is enough to keep your home and family safe, and we can detect when even small cracks may lead to larger, more expensive problems.
Our family-owned business has been providing quality masonry and chimney work in a timely manner at affordable prices throughout the Cincinnati, OH area for more than four generations. We are proud of our reputation for the highest standards of customer service and will gladly provide you with references.
LOCALLY OWNED & OPERATED
FLEXIBLE HOURS
DEDICATED TO CLIENT SATISFACTION
PROMPT PROJECT COMPLETION
OVER 30 YEARS EXPERIENCE
4 GENERATIONS OF MASONRY
FAMILY OWNED AND OPERATED
FREE ESTIMATES
*Excluded Property For Sale*
FULLY LICENSED AND INSURED
BONDED
EMERGENCY REPAIRS
INSPECTION REPORT WITH CLEANING
VIDEO CAMERA INSPECTIONS
WE'LL WORK WITH INSURANCE COMPANY
30 HRS OSHA & SAFETY TRAINING
RESIDENTIAL AND COMMERCIAL
Associations &
Memberships: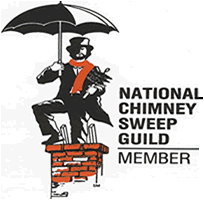 Chimney Cleaning

Video Camera Inspection

​All Masonry: New, Restoration, Repair Service

​Rebuild Firebox

​Smoke Chamber Smoktite

​Stainless Steel Relining

​Rebuild Chimney

Crown Cap

Flue Cap

Chimney Relining

Tuck-pointing

Waterproofing

Dryer Cleaning

Stove, Pellet, Insert & Fireplace

New Fireplaces (Conventional or
Rumford) Indoor or Outdoor